Are you looking for accounting software for law firms?
Are you looking to modernize your legal accounting operations and you wonder what you may get from an accounting software if you purchase one?
In this article, we will look at why you should get an accounting software for law firms by first looking at some due diligence questions you should ask to see if this is worth if for you, understanding the benefits you should expect from an accounting software for law firms and also the reporting capabilities the best law firm accounting software should provide you.
This article is divided in the following manner:
Let's get started…
1- Why get accounting software for law firms?
If you are still using a manual process to handle your law firm accounting, billing operations or even a generic accounting software, you must really ask yourself the question: why should I get an accounting software for law firms?
The answer is simple: you have better things to do than to waste time doing accounting tasks and pumping money into inefficient accounting processes!
Having a specific legal accounting software is crucial for your law firm's competitiveness and long-term success.
With the use of robust accounting software, your law firm can automate accounting processes, quickly generate, manage and track your invoices, obtain real-time business data and reports on the status of your law firm finance, fee collection and cash flow.
For any law firm looking to scale, having the right internal systems and processes in place will greatly help support your operational growth.
This also means getting the right law firm accounting software.
2- Due diligence questions in evaluating an accounting software for law firms
Although there is great value in leveraging a legal-specific accounting software for your law firm, you must first evaluate whether it's time for you to get one or upgrade to a new software solution.
Just like any other important procurement decision, you'll need to do your due diligence before buying a software product.
The first thing you must validate is you and your internal teams are ready.
You want to make sure that your law firm is ready to buy a new accounting solution, go through an entire implementation process, import the data into the new application, adopt new accounting processes and change how things used to be done.
We will not focus on the law firm change management best practices here but you'll need to be ready for it.
Once you've validated the psychological readiness of your internal teams, you should then ask yourself a few key questions to determine if your law firm will see value in purchasing or licensing a legal accounting software.
Some of the questions you should ask yourself are:
What accounting system are we using today and is it efficient for our needs?
How much time are we spending on invoicing, billing and on accounting processes?
How many people do we have involved in our law firm's accounting operations and what percentage of the workload is strategic vs clerical?
How much is your law firm's overall spend in handling its accounting operations?
Do you foresee to have a greater volume of accounting work in the long-run?
Do you have accounting process pain points that your law firm would like to eliminate/
Are there reports that you need regularly and they are manually produced?
Who will use the accounting software and how sophisticated are they?
How much time and money will you save using a legal accounting software?
Take the time to truly assess your law firm's needs before making a decision to purchase. It is important that you are convinced that the legal accounting software will help your law firm's operations.
The best way that you can be convinced that the heavy-lifting of migrating to a new legal accounting software is worth it is when you run the hard numbers.
If you see that your law firm will have a positive return on its investment, then you should move forward without hesitation. If not, it may not be the right time in the growth stage of your law firm.
If you are not convinced of buying a new accounting software and embracing all the changes that will come with it, you may need to wait longer as your project may fail for reasons other than the software capabilities.
3- Benefits of getting the best accounting software for law firms
Overall, making use of a good accounting software for law firms can dramatically improve your law firm operations, streamline processes, accelerate tasks that used to take long to handle and ensure your law firm properly tracks its key performance indicators.
Although legal-specific accounting software applications can provide valuable benefits to law firm operators and law firms, we have identified many benefits you should typically see in the best accounting software for law firms out there.
Here is our list of 22 benefits we have identified when considering the an accounting software for law firms:
Administration dashboard and visualization
Invoice online and electronic billing
Integration with payroll systems
Create professional invoices
Track your law firm's expenses
Track your lawyer's time
Late payment reminders
Late payment fees
Create profiles for recurring invoices
Create an automatic billing schedule
Collaborate on billing projects
Access through mobile apps
Generate price quotes and estimates
Handle your accrual accounting
Change your invoice easily and do write-offs
Set your sales tax settings
Law firm specific and preconfigured chart of accounts
Trust account handling
Trust account overdraft protections
Trust account interest accounting
Split legal fees between multiple clients
Consolidate different files into one invoice
If a software vendor provides you more benefits, that's all the better.
We consider that this list should help you define the baseline of what an accounting software for law firms should provide so you can get immediate value.
4- Type of reports you should expect from your law firm accounting software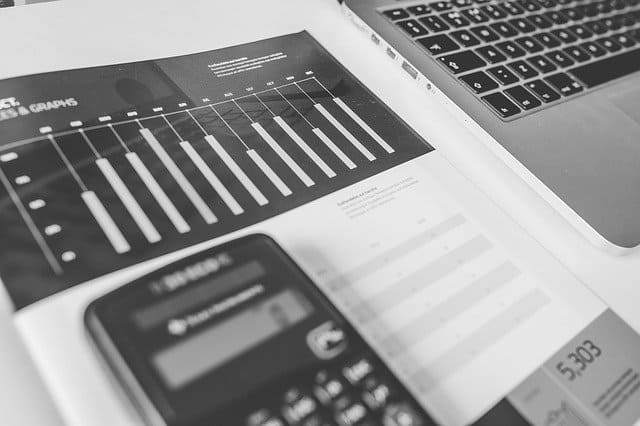 Having worked in a law firm setting, we know that getting the right information at the right time is key for success.
Making sound and strategic business decisions will require that you have a good understanding of your law firm's financial position, accounting and cash flow.
How profitable is a client for your firm? Do you want to do more business with them? What business segments are the most profitable for your business? Do you have access to real-time business data to make decisions? What legal practices areas result in significant operational strain and what is the profit margin?
In evaluating an accounting software for law firms, you should pay careful attention to the reporting capabilities.
Can you generate reports in real-time? Can you quickly generate the reports that you need or do you need to perform manual interventions? Does the accounting software generate reports with information that is relevant to you?
We have identified a list of different types of reporting that your legal accounting software should generate, standard and out-of-the-box.
If these reports do not come standard with the software solution, make sure that your vendor validates that they can configure these reports for you or you can configure the software to generate the type of reports that you need.
Profit and loss report
Sales tax summary
Aging receivables
Invoice details
Expense reports
Time entry details
Payment collection status
General ledger report
Trust account reports
Your law society's compliance report
Journal entries
Bank reconciliation reports
Consider other types of reports that you need to successfully operate your law firm and make sure that your accounting software allows you to generate that report.
Great reporting, data visualization and analytics should be an important consideration when you are evaluating different law firm accounting software.
In the twenty-first century, data is the black gold!
5- The best accounting software for law firms takeaways
Operating a successful law firm will depend in large part on how you are running your law firm finances particularly with regards to your accounting, billing, invoicing and reporting.
If you are ready to modernize your law firm's accounting operations, if you are looking to purchase a law firm accounting software for the first time, or you are looking to see what's out there, this article gives you a bird's-eye view of the what you should expect from the an accounting software for law firms.
The best accounting software for law firms must provide you with immediate cost savings resulting from the optimization of your accounting processes, elimination of manual activities and report generation.
Saving time means that you can focus your law firm's budget and allocate more resources to your business development and demand generation activities to further increase your bottom-line.
We hope that you enjoyed this article in our overview of accounting software for law firms.
Are you using accounting software and evaluating a new one? What is driving you to make a change? We would love to hear from you. Drop us a comment!