You are looking to purchase a contract management software and you wonder what features to look for?
Perhaps you already have a contract management software and you want to see what's out there and the capabilities of the contract management software products in the market today.
There is so much information out there. We know that it is difficult to have a comprehensive list of the features to consider when evaluating a contract management software.
We are here to solve this problem.
In this article, we will look at the different contract management software features relevant for your business. Whether you are buying a software for the first time or going to market to see what's out there, we got you covered! We will look at the essential features for authoring a contract, negotiating and collaborating in your contracting phase, monitoring your contracts and reporting along with other important features such as security.
With the list below, you can directly navigate to the relevant section:
Let's dive right in.
1- What is a contract management software?
At its very basic level, a contract management software helps you create a new contract and manage those that you already have. That's it!
A contract management software is a software application designed to help individuals and companies manage their contracts from contract creation all the way to its termination.
To give you a bird's-eye view, a solid contract management software will provide you with features and capabilities allowing you to handle the full range of your contract management steps:
Trigger the creation of a contract and intake process
Draft the contract based on your needs and manage versions
Manage your contract approvals and negotiation process
Sign your contract through electronic signature capabilities
Track your lifecycle obligations and provide alerts
Manage contract termination process
Manage post-termination obligations and archiving
There are many software products out there. Some offer more robust capabilities than others. Selecting the right software is partly subjective and partly objective.
The subjective part is based on your unique taste, preference, knowledge and personal biases. That's something we will leave up to you to manage!!
The objective evaluation can be done through the features and capabilities offered by the contract management software. How many boxes can you check when evaluating the software capabilities?
This article is intended to provide you with an overview of the contract management software features relevant for your business. Without a thorough understanding of today's contract management software capabilities, you could make a costly mistake in purchasing a software product that does not address your real pain points.
We have curated the information that you need to make an informed decision. We hope that it will be useful to you.
2- Contract management software features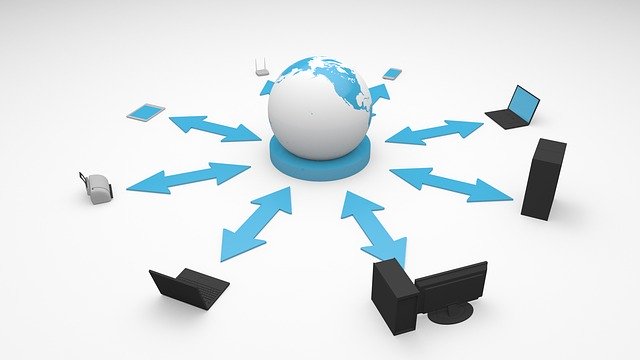 If you are currently managing your contracts manually and looking to upgrade to a software solution, you will most certainly need to educate yourself on contract management software features so you know what to expect and how to define your needs.
If you already have a contract management software, you are in a position to know what are the "must-have" features and what are not. You have a good idea of the strengths and limitations of your current application and what you need to alleviate any possible challenges in your current operations.
What's relevant for you is to know how the software industry has evolved and what features and functionalities are to be expected today from a good software.
No matter from which angle you are evaluating the purchase of a contract management software product, you should perform a comprehensive assessment of the feature-set offered by the software vendor.
Your selection of the right software product must be a function of what will "fix" your current operational challenges and how your software product will allow you to scale in volume and usage.
We have divided the analysis of the software features in four parts:
Authoring features
Collaboration features
Monitoring features
Security features and other
Let's go over the features in more detail.
3- Authoring features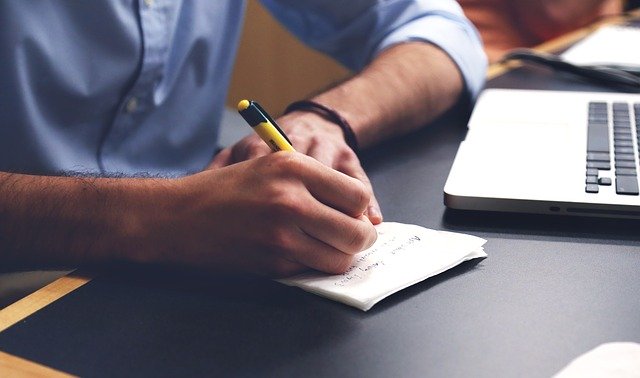 When we refer to authoring features, we are referring to features facilitating your contract generation and drafting processes.
a- Contract request and intake form
The contract request is an automated process for requesting the creation of a contract. Through the contract intake form, you can have users share with you the required and mandatory information needed for drafting a contract.
When this process is not standardized, you will be swamped with emails sent from multiple people with endless threads in which you will need to fish out the relevant information. What a headache!
Make sure all of this is automated!
b- Contract creation and generation
The contract creation and generation process is to facilitate the generation of the initial draft through an automated process. This is interesting.
When you have little volume to deal with, you may handle this manually and it won't be a big deal. However, if you are dealing with high contract volumes, every minute saved will be welcome. This feature will come to your rescue.
c- Contract templates management
Your software must be able to house and manage your contract templates, allowing you to update them from time to time, keeping track of the revisions and ensuring that your sales team or internal stakeholders are constantly accessing the latest contract template.
How many times did you update your contract template and realized that your sales team was using an old version they had previously saved on their desktop. This should not happen when dealing with contracts on a scale.
d- Contract clause library
A contract clause library is a great feature that will minimize the strain on your contract managers, legal department or contract administrators every time there is a modification needed to a contractual clause.
Using the contract clause library, you can have several clauses pre-vetted baked into the system so a user can pick and choose the appropriate contractual clause from the library in a self-service manner.
e- Contract version management
When you deal with high volume of contracts and extensive negotiation cycles, contract version management will be crucial. In one contracting cycle, you may end up with dozens of contract versions and you may go through further iterations internally as well.
By saving your contracts in a drive, not naming your files correctly or keeping track of the document version chronology, you will be lost. If you had to do an approval audit, it would be a nightmare.
You can automate all of this with a good contract management software.
f- Integration with your CPQ software
Some companies use a CRM system (client relationship management) to track a prospect customer's information, track price quotes and approvals. Some use a CPQ system (Configure Price Quote) platform to produce accurate quotes for complex products based on centralized business rules.
To facilitate your contract authoring process, it will be ideal for your contract software tool to fetch the data from your CPQ software to populate the relevant commercial fields in your contract. This is a good way to automate the drafting process.
g- Complex counterparty relationships
A simple contract with two signing parties, easy!
What about a contract where you have three, four, five or more entities involved? Imagine a teaming agreement with multiple entities gathering forces to bid on a RFP.
If you deal with complex contracts where more than one entity must be involved, a manual process can most certainly be a cumbersome process.
You want to be able to easily manage this process through your contract software application where you define multiple counterparties consequently generating the appearance, proper references and signature pages immediately, among other things.
h- Contract parent-child relationships
Some companies can get away with signing one contract and end of story. This is the case when contractual obligations are executed quickly.
In other cases, you may have a contract where you will need an amendment, throw in an addendum, make a revision, change order, change request, you name it. In this context, you will have a parent contract with potentially multiple child agreements to track.
Having a software tool providing you easy visuals and monitoring of your contract parent-child relationship is therefore very important so you can track the contractual terms that have been amended, repealed or modified.
i- PDF generator
This goes without saying, you need to have a PDF generator as part of the basic tools and functionalities of your software product.
Sometimes you share a Word document with your contracting party, sometimes you want to share a PDF for various reasons. You need to have the flexibility in managing your contract file formats.
j- Attachment of other documents
In some cases, you may want to attach other documents to your contract either to share with an external party or for your internal record-keeping purposes.
For instance, if you want to share a copy of an invoice along with your contract, you should be able to attach the invoice to your contract through your contract management platform.
k- Guided document interview
This feature can be quite useful where users can generate the right contract based on a series of interview questions they answer directly on the platform. The questions and interview should be configured in accordance with your company's procedure and policies.
l- E-signature or wet signature
In some jurisdictions, an electronic signature is as effective as an ink signature or wet signature. If you are leveraging a contract signature platform such as DocuSign, you should consider fully digitizing your contracting process by triggering an electronic signature directly through your contract management software solution.
You should also have the capability to proceed to bring the contract to a stage where you can proceed to original signatures.
Look for native integrations with your preferred e-signature platforms if that's something important for you.
4- Collaboration features
Now, let's consider additional features that we have categorized under the "collaboration" category allowing you to negotiate, share and collaborate with others on a contract.
Let's see what these features are:
a- Contract sharing feature
The contract sharing feature is a capability allowing you to share your contract draft with others to get their feedback or to give them visibility to the contract.
In a contract negotiation phase, you will typically have to share your contract with several stakeholders such as your finance team, sales team, legal operations team or different contract administrators.
The sharing capabilities should allow you to share your contract easily without too many steps.
b- Contract editing feature
A contract management software without this feature is like a car without an engine.
Where you can see value here is when the editing features goes beyond what MicroSoft Word offers you. What we like to see is the ability to lock certain areas of the contract, make other areas editable, track the changes by name, date and extent of changes along with a detailed log of the editing activities.
You should test drive the software application to ensure you are comfortable with its editing features.
c- Contract merge feature
The contract merge feature is also a well known feature that you may be used to seeing in MS Word for instance.
There is not much to say on this feature aside from ensuring that the software solution can handle the merge in an effective way and visually present the variations in a clear, concise and actionable way.
d- Contract assignment features
The contract assignment feature is quite important when evaluating a contract management software. This is an area where automation will help you save time and reduce many back and forth exchanges by email or through other channels. Good to get rid of clutter…
As a contract manager or administrator, you want to be able to assign the contract handling to a member of your team. You should be able to handle this through the system.
Without a software solution, assigning a contract to a team member is done manually. It goes something like this: you must fetch the contract on your drive, attach it to an email, send it to the right person, person receiving it will create a folder on another drive perhaps, save it, create multiple versions and then starts working on it. Layer of layer of manual steps that must be eliminated!
This type of operation is not scalable and should be automated.
e- Integration with MicroSoft Word
MicroSoft Word is the weapon of choice in managing the redlining of the actual contract. We are all familiar with it, we have all used it and many companies use MS Word for their daily business operations.
You should verify if you can have a MS Word integration.
f- Approval management and tracking
This is another feature that is crucial for a business and even more crucial for a contract management software to be able handle. After all, this may be the reason why many of you are considering the adoption of a new software product.
When you are dealing with a NDA, managing the approval process may not be a big deal.
When you are dealing with an enterprise master license agreement for multiple software products, dozens of schedules and many stakeholders involved, you will most certainly feel the pain if you do not have an automated approval management process and tracking.
A contract may require the approval of several stakeholders before proceeding to signature. Who must approve? What must be approved? When must they approve? These are typical questions that you ask yourself when you are manually handling the process and it could be quite discouraging.
Using a software platform to manage your approval workflow and tracking will save a lot of time and make the entire process more manageable for all parties involved.
This is where your people may get frustrated and user satisfaction on the job diminishes. A good software product will not only manage your workflow process but increase user satisfaction.
g- Parallel process management
Parallel process management will save you a lot of time. Whenever you can do parallel activities, that's always the best thing to do.
Just like any project management best practices, you should be able to handle parallel activities that could be achieved in order to accelerate the project delivery and execution. When there are no dependencies to move from one step to another, you should be doing parallel activities.
You should make sure to ask your software vendor what type of parallel processing features they offer and how you can leverage that to expedite your contracting cycle.
h- Interdepartmental workflows capabilities
Interdepartmental workflows can also represent a pain point for many companies.
When you have a service contract that must be approved by the professional services department, the contract manager in the legal department will need to share the contract with his or her counterpart in the professional services department who will start the review process.
Once the contract reaches the professional services department, there may be a specific workflow process applicable within that department to vet the contract and validate its content.
By having the same software solution handle this process, you can effectively manage the workflows within the same system therefore expediting the entire process and being able to monitor progress.
i- Automation of set workflows
To evaluate the true merits of your contract management software, you must consider its overall capabilities to automate workflows you are involved in on a day-to-day basis.
The more the software can manage out-of-the-box, the better. Make sure you verify this thoroughly as you do not want to end up buying a software that will require heavy customizations and complicated upgrade processes and so on.
5- Monitoring features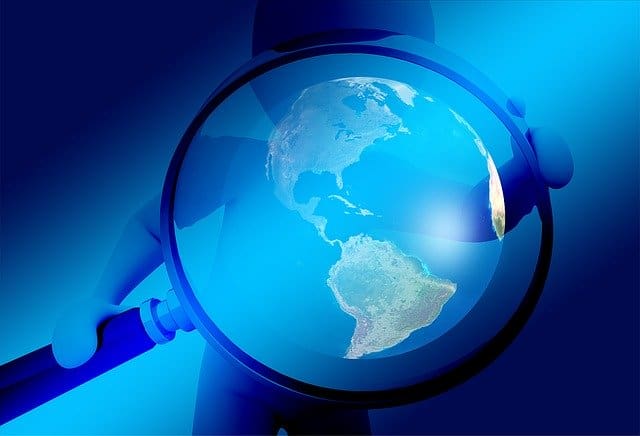 In this third category, we are going to do an overview of the monitoring features that you want to see in your contract management software.
By monitoring, we mean being able to see, analyze, track and report on your contract activities, tasks and processes.
Here it goes.
a- Contract database and repository
Having a centralized database and repository will make your life so much better!
When many people are involved, the multiplication of files and documents drastically increases and you lose track of who did what, when and why! Also, every day, more information is communicated to your organization but does not get to the right people at the right time. We have a tendency of working in silos!
With a central repository, you can tackle these common but costly operational inefficiencies. You can ensure that everyone tracks the information relating to the contract in the same central repository, keeps the information up-to-date and considers the repository to be the single source of truth.
This feature should be standard but make sure you check it out and see with your IT if there may be any roadblocks to implementing this central repository.
b- Legacy contract management features
Prior to the adoption of your contract management software, you were probably handling your digital files manual and years prior to that you were handling actual paper contracts.
You may still have many legacy contracts still active and going strong, on paper!
You want to be able to import your legacy contracts into your software solution in order to centralize your entire active contract portfolio. Make sure your contract management software has capabilities to capture these legacy contracts, index them, make them searchable etc.
c- Mass activity features
Mass features are extremely relevant features for large organizations dealing with thousands, if not hundreds of thousands of contracts in their portfolio.
Mass activities allow you to perform a task in mass quantities, on the large scale. For example, imagine that you have 100,000 legacy contracts that you want to import into your contract management software. Will you have someone manually and painstakingly upload one contract at a time? Absolutely not!
What you need is a mass upload feature that will allow you to upload your entire portfolio of legacy contracts with a few clicks or a simple operation.
This is where you need to look for a software solution designed for the enterprise market. In other words, the Fortune 500 businesses, large international organizations or perhaps a company with an above average contract portfolio. Large companies will require mass functionalities due to the sheer volume of contracts they handle.
d- Contract searching capabilities
Searching capabilities allow you to search through your contracts in a fast and easy way.
If you want to search all your active contracts with a particular customer, you should be able to easily perform a search by name or other variables to pull the information that you need.
If you are looking at terminating undesirable contracts, you may want to search for the termination provisions in the contract or perhaps the renewal terms coming up.
Search capabilities is an essential feature that you must have with a contract management software. Otherwise, you will remain stuck in your old habits of having to individually open each contract to manually search through it to find what you are looking for. This is very time consuming and tedious. You need this to be automated…
e- Reminders and alerts functionalities
The reminder and alerts feature should allow you to define alert notifications and program the system to issue reminders at specific points in time.
This is pretty straightforward and should not be overlooked.
You should also be able to create custom notifications.
f- Reporting capabilities
When you are looking to purchase a contract management software, you should have your vendor run a few different types of reports for you so you can see what they have to offer.
Having them show you their best reporting capabilities will put them to the test. They must give you their best shot. You want to make sure that your software reports offer you useful information needed for your internal management processes and stakeholders.
Vendors will tell you that they can create whatever report you want, that's ok. Make sure that you can create it through automated means. You don't want to have your software vendor customize a report every time you need something changed. In the long-run, that will be inefficient and costly.
You also want to generate different types of reports based on user permission levels. Your contract administrator wants to know what contract he or she is tasked to manage and get a status update on the advancement of the contracting process. A department manager will want to see how many contracts are being negotiated, is the process being following, is it working etc.
Define what you need and make sure your software vendor offers the reporting you need natively and through automated processes.
g- Contract status tracking features
What is that status of your contract today? Who is holding the pen? Why isn't the contract moving along?
You need to know the status of the advancement of your contract at all times. By leveraging a software and getting data and analytics, not only can you advance more quickly with your contract but you can also detect operational failures or gaps that you can further optimize.
Your software product should be able to tell you who is tasked to perform an operation on the contract, how long it's been sitting with them, what was the last activity and so on. Make sure you take a test drive with your software vendor to go through the full contracting process so you can see how the platform monitors the contract progress.
In our perspective, this crucial feature for a contract management software solution.
h- Contract lifecycle management features
Managing your contract and risk during its life is of paramount importance. This is typically called the contract lifecycle management.
The contract lifecycle management features will allow you to monitor contractual obligations, milestones and events so you can stay on top of your contractual obligations.
You take the time and carefully negotiate contracts to protect yourself. If you don't track what you negotiated, you will potentially spoliate your rights.
Through the contract lifecycle features, you will be able to track your contractual rights so you can claim what you are entitled to at the right time.
Some of your rights may lapse with the passing of time, don't let that happen!
i- Compliance checks features
Built in compliance checks while you are reviewing your contract is an amazing feature to have. You should also be in a position to run your legacy contracts against a compliance check that you will have defined.
You should ask your vendor what type of compliance checks and features they offer.
j- Visualization and graphing features
Amazing data analytics and visualization should be standard features offered by your software provider. The power of a software technology is its ability to read all the data from its central repository and present to you the data through visualization features and graphs.
Your visualization dashboard should be clean and to the point. It is frustrating to have a dashboard that you cannot easily read or produce the right visual representation of your data.
Good software vendors will make sure to provide you with outstanding visualization tools.
k- Contract portfolio monitoring functionalities
Contract portfolio monitoring is a way for you to track several contracts at the same time. Your portfolio can be the contracts your contract administrator is working on.
With the portfolio monitoring, you can track several contracts at the same time.
This is good to have but not detrimental if it is not offered by your software vendor.
l- Monitoring of contract milestones functionalities
This is similar to the contract lifecycle management feature but particularly with regards to contractual milestones.
Consider a service contract for the implementation of an enterprise software solution. You will have a complex project with various stages and milestones, such as blue printing, design, construction, implementation and user acceptance testing and sign-off. Each of these milestones should be tracked in your contract management software.
Typically, for each milestone achieved, your organization may need to invoice or pay for the services, or perhaps accomplish a specific task. These tasks should be managed by your contract management software.
m- Audit logs and features
Audit logs are important for all organizations dealing with contracts.
You want to know who did what and when.
You may also need to present various audit logs to your own internal or external auditors, perhaps a regulatory body.
Having a robust system that tracks all your contractual activity, you can clearly see who accessed a contract, when it was downloaded, when and if it was saved on a drive etc.
6- Security and other features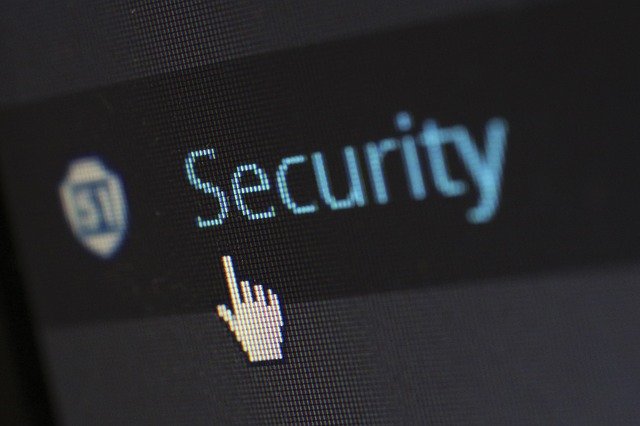 In this final category, we will be discussing security features along with some others.
When it comes to security, you need to make sure that your IT department validates the software product and confirms the suitability based on your organizational expectations.
When managing contracts, you will be loading highly sensitive and confidential information into the software solution and you do not want any security vulnerability or flaw expose your internal data and information.
Security validations have to be done on many layers, the database, network, connections, remote connections, penetration testing, stress testing, boundary testing and so on. We refer to this as functional security testing and non-functional security testing.
This article is not intended to do a deep dive into the security testing and validations but we want to make sure that you are aware that your software vendor must provide you with a robust software product.
Let's have a look at the features.
a- Single sign-on (SSO)
Single sign-on allows you to access many different and independent software solutions using the same username and password, hence single sign-on.
Successfully leveraging a new software solution will come down to how successfully your internal users will adopt it and use it on a consistent basis.
Getting users to login using a single sign-on makes their lives easier as they will only need to remember one username and password. This will help increase user satisfaction.
If your contract management software does not offer a single sign-on, that could be an impediment to the large scale adoption of the tool. It's not detrimental, but keep it in mind.
b- Two-factor authentication capability
Two-factor authentication is an additional lawyer of security where a user will need to verify his or her identify a second time. For example, when you register for a service for the first time, you will usually get an email link asking you for a second validation layer. This is a two-factor authentication process.
Another example is when you receive a text message with a numerical code that you must enter. That's a two-factor authentication process as well.
Verify with your software vendor the security capabilities they offer for validating a user.
c- User permission control features
Managing user permissions and controls is fundamental for a solid contract management software. At all times, you want to monitor and control who can access your system, who will have what level of access and what tasks can be triggered by whom.
In some organizations, you will have an obligation to set up Chinese walls between departments, units or individuals and you want to ensure that your contract management software will facilitate that process.
d- Data encryption features
It goes without saying, proper data encryption is critical. Some data protection laws state that if there is a security breach on unencrypted data, your responsibility will be engaged differently than when the data was encrypted.
Make sure this is the case.
e- Easy configuration
Are you able to configure your software solution internally without having to rely on your software vendor? If you need to do some configurations, will you need to pay your vendor more money or can they enable you to do it by yourself?
Being able to easily configure your software solution to generate the reports, alter your workflow processes, modify your dashboard views, alter notification triggers and so on is quite important.
Have your software vendor explain to you how the software can be configured on your own.
f- Easy deployability and implementation
Depending on your organization, you may have a complex internal network of systems, on different versions and many data points when it comes to contract-related data.
Does your contract management system need to read data from one data point or hundreds? This will significantly affect the implementation process and the smooth deployment of the application.
Although this is not a 'feature' discussion here, some software solutions come natively integrated with major ERP systems (enterprise resource planning) or CRM's. This can save you a lot of upfront implementation costs and time.
Assess the deployability and implementation of your software solution.
g- Secure cloud services
Are you deploying your contract management system on-premise or in the cloud? If you are looking at a cloud deployment, is the vendor taking the proper organizational and security measures to provide you with safe cloud services.
A vendor of choice will perform SOC certifications through independent auditors and perform regular testing and validations to ensure the security is according to the latest standards. See what type of controls and processes they have in place to assure you top-notch cloud security.
h- Metadata application features
Metadata is like "data" about your data. It's a way for you to describe your contract by putting descriptive tags and references in your contracts.
For example, if you have an indemnification clause, you can put metadata in your contract management software to further describe the indemnification clause.
Have a look at the metadata application features and have your vendor show you the best practices in this regard.
i- Native mobile application
More and more applications now offer native mobile capabilities.
In other words, you can use a desktop version along with a mobile version.
This can be quite useful when dealing with your contracting process, particularly the approval workflow for instance. If you have C-Level approvers or executives, they may be more readily accessible through their mobile devices to record their approval on the system.
If your organization has the proper setup to deal with mobile devices, make sure you check out this feature.
7- Conclusion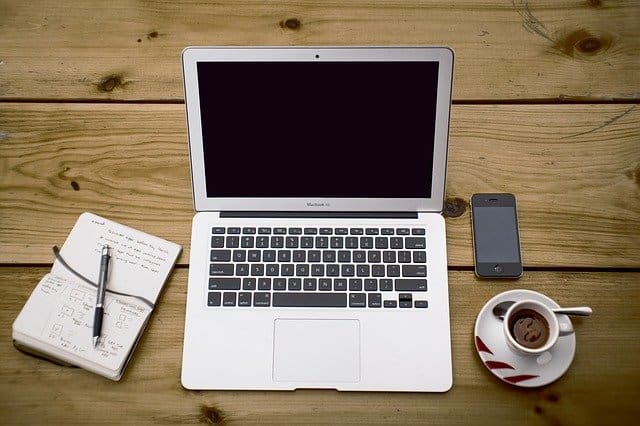 There you have it.
The ultimate overview of all the features and functionalities that you should look out for when evaluating a contract management software.
We covered the features and functionalities that we consider most of you will appreciate although there may be more.
You should use this article as your cheat sheet or your due diligence grid for evaluating a contract management software product
We hope that you are now better equipped to ask the right questions and define your needs when looking to upgrade or purchase new contract management software.
Are you using contract management software? How is your experience? Are there features that you consider crucial but your current platform is missing?
If you are looking to buy a software for the first time, do you have any hesitations? What are they?
We would love to get your feedback and comments. Share your views with us.
Good luck!