Wondering how to set up a data room for M&A transactions?
Do you even need a data room to conduct your M&A due diligence process?
Whether you are a professional inquiring on this subject or reading about this topic for the first time, in this article, I will share with you how data rooms can be useful, if not crucial, to facilitate an M&A transaction.
Let's get started…
This article has been updated in 2022.
Data Room M&A Transactions
One of the most common reasons why a data room is used is in the context of mergers and acquisitions.
No matter if you are underlying a sale of share transaction, sale of assets, an amalgamation, consolidation, mergers, or acquisitions, data rooms are now essential to the due diligence process.
There are many businesses trading with one another and trading assets of different kinds, including the sale and purchase of the actual business.
For that reason, a data room is set up to allow buyers and sellers to exchange a large volume of documents in a confidential and safe manner as part of their due diligence process.
What Is A Data Room
A data room is essentially a place that may be physical or virtual were confidential, private, and privileged data is stored.
Typically, the parties setting up data rooms will do so by filing private documents to facilitate different types of transactions or to allow for a secure way of sharing the documents with others (such as for an IPO, an audit, investors, and others).
For example, a data room can be set up in the context of a legal proceeding allowing a client to share sensitive information with the attorneys.
Quite often, a data room is set up in the context of mergers and acquisitions where a lot of documents, information, and data need to be exchanged between the buyer and the seller.
Virtual Data Room For M&A
You can set up a physical data room for M&A or a virtual data room.
A physical data room is a physical place or location where someone goes to consult tangible documents and records.
A virtual data room, or online data room, is a secure online space where the same files and records can be stored digitally.
In today's business context, virtual data rooms are generally set up by the seller so the buyer can review relevant documents relating to the transaction (although in certain situations a physical data room may be more appropriate).
For example, if the transaction involves a sale of shares by the target company, then the seller will include all relevant documents pertaining to the sale in the M&A data room.
Why Use M&A Data Room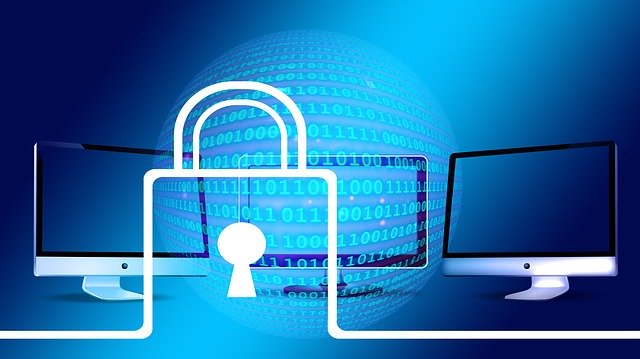 Data room should be setup in an M&A deal
When you are dealing with a merger and acquisition transaction, you will need to think about setting up a data room to exchange sensitive corporate information with the buyer or seller.
A lot of data will be exchanged during the due diligence process and using a data room will help you get organized, and keep full control over your corporate documents while minimizing the risk of data leakage.
Data room will help you get organized with your data
A data room is particularly useful for M&A transactions as it allows you to really organize your documents, data and material in one central repository.
The amount of information that may need to be processed during an M&A activity can get quite overwhelming.
Without a robust process and the right tools, you can do your company more harm than damage.
Technology and virtual data rooms simplify M&A due diligence activities
Luckily, technology today makes complex mergers and acquisitions easier to process for all parties involved.
People around the world can access a virtual data room and access data in an organized, secure and structured manner.
Mergers and acquisitions often happen among companies and organizations in the same industry or in related industries.
Data rooms are crucial if an M&A is contemplated among competitors
A data room is more useful, rather crucial, for M&A deals related to companies in the same industry or related industries.
You do not want to release your sensitive company information to a competitor if there is no interest in a merger or an acquisition.
On the other hand, you want to share your company information so that the buyer can make a reasonable and sound decision whether or not to acquire your company or enter into a transaction with you.
A virtual data room helps the buyer and the seller bridge the gap in their common interest to negotiate and conclude an M&A deal.
Data rooms help you get organized and ensure your data is secure
At the end of the day, a data room is crucial to help you organize all your data in a central repository providing high standards of functional and non-functional security and to make sure you remain in the driver's seat when it comes to giving access and the sharing of information.
How To Structure Virtual Data Room M&A
Data rooms help you give progressive access to corporate data
It is important that you structure your data room in such a way that you progressively give access to your corporate records as the interest in the acquisition of your organization increases over time.
You want to share your company information step-by-step as the due diligence progresses and different milestones are achieved.
Give high-level information when you start of an M&A negotiation
To start a M&A negotiation, you may want to share some high-level information about your company to create an interest in the buyer community.
You'll probably share a pitch deck, some high-level information about your company, the opportunities pursued by your company, your industry and some financial metrics to spark a buyer's interest.
Give more detailed access to data after the signing of a NDA
Once the buyer shows interest and a non-disclosure agreement is signed, you'll then move to the next phase of disclosure.
In this phase, you may want to share further details about your business that are not necessarily public information providing a more detailed view of your company's financial position.
The amount of information shared with a potential buyer should allow the buyer to make a decision about whether or not the pursuit of this M&A transaction may be beneficial for them.
With a virtual data room, you can keep track of what information you disclosed during this phase and who has viewed it.
Fully control deep dive access to your company data after the buyer signs a letter of intent
If the buyer is still interested, they will give you a letter of intent outlining the framework of a potential acquisition deal subject to a deep dive or a formal due diligence process.
When the due diligence process begins, you will need to now give deeper access to your company information and thus your virtual data room becomes your main dashboard.
The buyer will designate individuals who will need access to detailed information about your business.
You will screen these people, ensure that you are protected with proper NDA's and provide them access to only those documents and information relevant to them.
Monitor document viewing history with your virtual data access log
You'll have a full and detailed log of the data room access and document viewing activity so you'll know which document was accessed by who and for how long.
Depending on which documents are viewed the most or accessed the most, you can even get an idea of the sensitivities of the buyer allowing you to adjust accordingly.
You could add more content in the data room and send notifications to those who should view them.
You can restrict access after the document has been viewed once.
You will be in full control.
Your data must be protected at all times
Every M&A due diligence process will be different, so make sure you progressively open the books to your potential buyers and ensure that you give more and more accessible the more and more they are committed to the deal.
Data Room M&A Benefits
The use of virtual data rooms is now a standard practice to facilitate M&A transactions.
Physical data rooms are not practical
Gone are the days when you had to set up a physical location where you brought paper copies of your corporate records, allowed people in one at a time and hired a 24/7 security guard to guard your data room.
Virtual data rooms in M&A transactions allow you to virtually store and organize all company data relevant to the transaction.
The setup is very easy and you can work on your data room from anywhere.
Great functional and non-functional security
You will have full control over what documents are made available to whom during your M&A due diligence process thereby preserving total control over the confidentiality of your documents.
Online data rooms allow you to parse out the access in a granular way helping you protect your information depending on who is looking to access your information such as a competitor in your industry, a banker, an investor, a legal advisor or others.
You can track what document you have viewed, when and for how long.
The virtual data room logs give you comprehensive insights on the viewing activity of your documents.
What Is In Virtual Data Room M&A
To facilitate a smooth due diligence process in the context of a mergers and acquisition transaction, the seller will need to make all relevant business and corporate documents available to the buyer so the buyer can get a true and accurate picture of what they are buying.
In this context, any relevant document to the selling organization can be included in an M&A data room.
Typical documents shared in an M&A data room
Typically, you will find the following:
Company contracts, customer list and book of business
Employee records and information
Financial statements and accounting records such as audited and unaudited financial statements and accounting journals
Corporate documents such as resolutions and by-laws
Capital stock and securities such as shareholder list, capitalization table and optionholder list
Title deeds and proof of ownership of assets such as real estate property, equipment and other physical assets
Intellectual property and proof of ownership such as patents, copyrights and trademarks
Material agreements such as a distribution agreement or joint venture agreement
Product information such as product roadmap and backlog
Litigation material such as lawsuits filed and those filed against the company
Insurance-related documents and coverages
List of suppliers and manufacturers
Permits and regulatory compliance
It takes a lot of time and effort to prepare a data room.
Make sure the data you store in a M&A data room is approved
The data made available in an M&A data room should be reviewed, approved for disclosure and accurate.
Lack of proper disclosure or inaccurate records will not only slow down your M&A transaction but could entirely derail the transaction.
Setting up a data room should be done with care and precision.
Take the time to do it right and you can reap the benefits of accelerating your due diligence process, appearing professional and well-prepared and you do not share erroneous or misleading information.
M&A Data Room Tips
Here are some tips you should keep in mind when setting up your mergers and acquisitions data room.
Sellers Share All Records
The first tip in allowing complex M&A deals to successfully go through is to ensure that the selling company recognizes that providing complete records and information relating to the company is essential.
This means that the selling company will need to ensure that up-to-date documents and complete records are shared allowing the buyer to make a proper purchase decision.
The seller is also protected this way preventing lawsuits to be filed by the buyer for sellers having deliberately omitted or concealed relevant information.
Prepare Data Room M&A Early On
If you are dealing with an M&A transaction, you'll know that setting up a data room and collecting all the relevant information can be time-consuming.
This makes it crucial that sellers start the preparation of the data room as soon as it's feasible to avoid delaying the transaction and, in certain cases, leading to the termination of the deal.
Sellers should consider preparing their data room as they are preparing their disclosure schedules to be attached to the acquisition agreement.
Data Room M&A FAQ
What is an online M&A data room
An online data room or virtual data room is an online space or "digital warehouse" where you store sensitive and key documents.
Virtual M&A data rooms are used quite often to facilitate the exchange of information between companies looking to purchase one another's shares or assets allowing for the due diligence process to be completed by the buyer.
What is in a virtual data room for M&A
The virtual data room for M&A will contain specific documents and records relating to the transaction and scoped to the buyer's due diligence.
In a standard mergers and acquisition transaction, the buyer may want to consult the following records:
Client contracts
Intellectual property documents
Employee records and contracts
Company financial statements
Capitalization table
Company minute book, bylaws, and resolutions
Legal claims and lawsuit information
How is a data room for M&A accessed
A data room set up to facilitate an M&A transaction will typically be hosted online and accessible via the Internet.
Users are granted access rights where they can access the data room from anywhere.
Every user has a unique user identification and password.
Data Rooms M&A Takeaways
It would be inconceivable to think that a serious organization today will pursue an M&A transaction or conduct a detailed due diligence process relative to an M&A deal without a virtual data room.
Data rooms are indispensable for M&A deals
Rata rooms are not indispensable to facilitating the exchange of corporate records, data and sensitive information between a potential buyer and a seller.
The seller wants to see all the buyer's internal records before buying and the seller wants to ensure its information remains protected and confidential.
Buyer and seller can work in an organized and structured manner
Virtual data rooms allow the buyers and sellers to work in an organized and structured way to advance in their M&A deals.
Using a virtual data room, the seller can get all its corporate documents organized in a central repository and give progressive access to sensitive information as the M&A deal advances.
In this article, we've discussed how virtual data rooms are essential to facilitate M&A deals, how to structure your data, the benefits of a virtual data room and what type of information is typically shared via the virtual data room.
We hope that you liked this article.
Be sure to read our article on the buyer's guide for virtual data rooms.
If you are even more curious to learn about data rooms, you'd like to read our article on what is a data room.
Did you use a virtual data room in the context of an M&A deal or a formal due diligence process? How was your experience? We would love to hear from you. Drop us a comment!
Related To Data Room M&A
Acquisition agreement 

Acquisition strategy 

Box data room

Data room banking 

Data room for investors

Data room for startups

Data room or dataroom

Data room price 

Data room services 

Data room software 

Investment banking data room 

Merger vs acquisition 

Private equity data room 

Virtual data room providers

What is a data clean room

What is a data room

What is a virtual data room
You May Also Like