What does Oh My Lanta mean?
Where did Oh My Lanta come from?
What should you really know about it!
Keep reading as we have gathered exactly the information that you need!
Let's go back in history to find out!
Are you ready?
Let's get started!
What does Oh My Lanta mean?
Many wonder:
What does Oh My Lanta mean
Oh My Lanta meaning
What's the Oh my lanta commercial
What's the origin of Oh My Lanta
The phrase "Oh My Lanta" was a phrase used in commercials for a non-prescription anti-acid medication called Mylanta.
The commercials presented the Mylanta medication by portraying a stressful event leading a person to realize that they needed to take a Mylanta to control their stomach acid resulting from the stress or anxiety suffered.
In fact, it's not "my lanta" but rather "Mylanta" which is the name of a drug used for heartburn or upset stomach.
The phrase "Oh My Lanta" or correctly "Oh Mylanta" was intended to express surprise or bewilderment in a humorous or funny way.
In other words, the Oh My Lanta would be used instead of:
Oh my God
Oh my Lord
Oh my Gosh
For example:
Oh My Lanta! I just screwed up!
Oh My Lanta! That guy is so gorgeous
Oh My Lanta! That woman is beautiful
Oh MyLanta Full House
This catchphrase really took off when the characters in a popular American comedy TV show called Full House started using it.
In Full House, the character DJ would use the phrase 'Oh Mylanta' when they would see an attractive guy suggesting that they too were in need of this medication to manage their stomach acid.
You can also consider this phrased to be used as a replacement for "oh my God".
So when the girl sees an attractive boy, instead of saying "oh my God" as an expression of shock, she would say "oh my lanta".
Oh MyLanta The Ringer
In addition to the Full House show, the phrase "Oh Mylanta! You're my woman" was used in the American movie The Ringer.
Just like in Full House, the idea was to play on the word Mylanta.
Instead of saying Oh My God! You're my woman, he characters would say Oh My Lanta, you're my woman.
Mylanta drug
Mylanta is the brand name of an over-the-counter drug intended to help alleviate stomach acid, heartburn and digestive problems.
The Mylanta drug is licensed by McNeil Consumer Healthcare that is a division of Johnson & Johnson.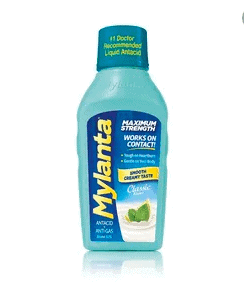 Takeaways
What is the Oh Mylanta meaning?
Where did the phrase "oh my lanta" originate from?
Oh my Lanta:
Related legal terms and concepts