What is a termination for convenience clause?
Is this type of clause legal?
How does it work and what are some examples in a contract?
We will look at what is a termination for convenience clause, why it's important, the type of contracts where you have this clause, mutual and unilateral clauses, reasons why a contract may be terminated by convenience, the covenant of good faith and fair dealing, sample clauses, examples and more!
Be sure to read this entire post as we have awesome content for you!
We are super excited to get started!
Are you ready?
Let's dive right in.
What is a termination for convenience clause
A termination for convenience clause is a contractual provision allowing one or more parties to terminate the contract "for convenience", "at-will", or without necessarily having a particular reason.
As the name of the clause says it clearly, the termination is for "convenience".
In other words, a party terminates the contract not because the other party breached its terms or did not perform its obligations adequately but simply because one party no longer wishes to pursue the contractual engagement.
What's important to note is that a party can only terminate a contract at-will when the contract specifically grants the right to terminate at-will.
Without a termination for convenience clause, if a party decides to terminate the contract at-will, it can result in a breach of contract.
Why is it important
Termination for convenience clauses are important as they allow a party to put an end to a contract without having to invoke breach of contract or a cause.
If you do not include a contract termination clause for any reason in your contract, the only way the contract can terminate is as follows:
By fully executing the obligations under the contract
Not renewing the contract upon the arrival of its term
Based on the other party's default or breach of contract
If you are looking to have the ability to terminate your contract without having to invoke a breach, default or completely execute your obligations, you should consider including a termination for convenience clause.
Types of contracts with termination for convenience rights
"Termination for convenience" clauses are quite common in the business world both in the public and private sectors.
In the public sector, you'll typically see governments granting construction contracts including a contract cancellation clause.
In the private sector, you will see the termination of contract provision negotiated in contracts like:
Software license and contracts
Government contracts
Procurement contracts
Lease agreements
Construction contracts
For instance, the parties to a construction contract will typically include a termination for convenience provision where the project owner or prime contractor will have the right to eject the prime contractor or subcontractor from a project.
Statutory termination for convenience
In some cases, the parties to a contract must observe statutory requirements providing for contract termination rights and mechanics.
For example, further to the Federal Acquisition Regulation (FAR), the U.S. government is given the right to terminate contracts for convenience.
In fixed-price contracts, the U.S. government can exercise a FAR termination for convenience in accordance with Part 49 FAR.
Furthermore, the regulation governs the mechanics or the consequences of a potential termination such as:
Notice of termination
Scope of termination (whole or partial)
Settling subcontractor claims
Termination proposal
Termination costs
Termination settlement agreements
If you are bidding on a U.S. government contract, you should keep in mind that you may have a legally mandated termination for convenience clause FAR.
Negotiating termination for convenience clause
Why include a termination for convenience clause in your contract?
Why bother negotiating one?
The truth is that, in some cases, you may not have a choice.
In other words, although the freedom to contract principle gives you the ability to enter into a contract that you believe is fair and balanced for all parties, the reality is that there may be a party with greater leverage or bargaining power.
Typically, the stronger party will impose contractual obligations on the weaker party.
As such, in some cases, the termination for convenience falls into the bucket of obligations imposed on the weaker party.
This is not to say, however, that parties with equal negotiating power will not negotiate termination for convenience rights into their contract.
A contract termination clause can be quite practical for many other reasons.
If you agree to a termination for convenience provision, you should consider negotiating a "termination fee" or "wind-down costs" to balance out the potential costs or risks associated with an unexpected termination.
This way, the other party may have the ability to terminate the contract but that right can be exercised at a cost.
Mutual termination for convenience clause
Contract termination for convenience can be unilateral or mutual.
A unilateral termination for convenience clause is when the contract termination rights are granted to only one party.
On the other hand, a mutual termination for convenience clause is when both parties have the right to terminate the contract for any reason or in an unrestricted way.
Is it better to have a mutual or unilateral clause?
It will depend on the nature of the contract, who is benefiting from the services, the costs incurred in entering into the contract or for the performance of the contract and so on.
A company that has spent significant sums of money to bid on a contract and has incurred a lot of upfront expenses may not have a real interest in terminating the contract for convenience until its costs are covered.
The mutuality of the termination by convenience is something that should be evaluated during the contracting phase.
It may be beneficial to have a mutual right provided that you do not have to make important and adverse concessions in other areas of the contract.
Reasons for termination for convenience
There are many reasons why a company may want to include a "termination of contract clause" in their agreements.
Here is a short list of reasons why:
To end a contract without having to invoke a default
To end a contract in a friendly way and avoid potential litigation and court disputes
To terminate a contract with a vendor presenting a high level of risk
To terminate a contract for trying something new or novel and not knowing the future outcome of the product or service
To terminate a contract when companies deal in volatile industries forcing them to quickly reduce expenses and cut costs
To terminate a contract if the company believes its reputation may be at risk
A party cannot get additional financing and will not have the cash to continue paying for the services
The list can go on and on.
The primary reason though is to have the ability to walk out of a contract without having to litigate the matter or have to invoke a "cause" leading the parties to a potential dispute.
Legality of termination for convenience clauses
Termination for convenience clauses are legal and quite common in commercial contracts and business.
On the one hand, you'd expect that if a party signs a contract, it should live up to its obligations.
On the other hand, you may not be able to even get to signing a contract if you don't grant a termination for convenience rights to the other party.
Granting someone the right walk out of the contract at any time may not sound reasonable especially if the other party is committed to the contract.
However, to level the risk and potential inconvenience of having a party end the contract at-will, you can consider include a penalty of some sort such as:
Termination fee based on the remaining term of the contract
Fees to cover your wind-down costs
Fees to cover pre-contract or initial costs to enter into a contract
Costs continuing after the contract is terminated
Rental costs in case equipment or facilities were rented
Delay costs in case delays are incurred during the termination process
Settlement costs for terminating with others on the project
Abusive exercise of contractual rights
The parties to a contract must exercise their rights and perform their duties in good faith.
There is an implied covenant of good faith and fair dealing.
As a result, a party cannot exercise a termination for convenience right abusively, in bad faith or based on a clear abuse of discretion.
For example:
The client hires a company for a particular project.

The parties agree that 25% of the fees will be paid initially and 75% on the completion of the project.

The client terminates the contract for conveniences right before the end of the project to avoid paying the remaining balance of fees. 

That's a clear example of a party's breach of its covenant of good faith and fair dealing in exercising contractual rights abusively.
Termination for convenience clause sample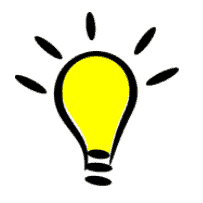 To give you a better sense of the language used in contracts, here are some termination for convenience sample clauses.
Example 1: Commercial contract
The Client may terminate this Agreement with respect to the Services for any reason provided that (i) the Client shall be required to provide the Service Provider with a prior sixty (60) days' notice of the effective date of such termination (the "Termination for Convenience Date"); (ii) on the Termination for Convenience Date, the Client shall pay the Service Provider its service fees due through the Termination for Convenience Date and shall reimburse the Service Provider for its reasonable costs, expenses and disbursements incurred through the Termination for Convenience Date.
Example 2: Employment contract
The Employer may terminate the Employee's employment, at any time and without cause. Should the Employer exercise its option to terminate the present employment contract, the Employer shall continue to pay the Employee his base salary (no bonus, merit increase or incentive compensation) for six months. If the termination for convenience is exercised, the Employee will remain eligible for a prorated share of his current incentive bonus program, payable at the same time as other similarly situated employees are paid. 
Example 3: Software order termination
The Client may from time to time terminate all or part of any Order issued hereunder, by written notice (an "Order Termination Notice") to the Licensor. Each Order Termination Notice shall specify the effective date and the extent of any such termination. Any such termination shall not affect the Client's obligation to purchase from the Licensor all of Client's requirements for Software Products as provided in License Agreement.
Articles Recommended For You!
There you have it!
If you enjoyed this article on 'termination for convenience clause', we recommend you read the following articles as you may equally enjoy them: